Charter Bus and Group Outing Transportation Services
Group outings are incredibly exciting, whether you are taking a field trip as a class or your extended family is taking a vacation. Of course, these outings often come with their own unique sets of challenges, but when you contact Midwest Motor Coach, driving and transportation does not have to be one of them. Contact us for various shuttle bus rental service options.
Shuttle Bus Rentals for a Wide Variety of Outings
Group outings come in many different shapes and forms, but the experts at Midwest Motorcoach are familiar with them all. We provide transportation for:
School events: If your football team needs to get to a game, your sixth graders want to go to a museum, or your high schoolers need to spend a day touring a local college campus, Midwest Motor Coach offers safe, reliable, and roomy transportation to make your trip a success.
Assisted living outings: Finding ADA-approved transportation for large-scale assisted living facility outings can be tricky, but we can help. We offer a wide range of vehicles that will suit all your needs, and our courteous drivers are always willing to lend a hand.
Sporting event transportation: If you're taking your entire family to see the Red Sox, call on Midwest Motor Coach for transportation. We offer roomy mini coaches and full-size coaches equipped with plenty of storage and all the amenities you need to keep you comfortable.
Amusement park trips: Heading to the amusement park for the day? Why not charter a motor coach so you can spend less time trying to navigate traffic and more time with your group? At the end of the day, rather than driving home exhausted, you can leave it to our licensed drivers.
Church group trips: If your church group is headed to a revival, a workshop, or even a mission trip, Midwest Motor Coach offers numerous vehicles in varying sizes to ensure you arrive at your destination safely and on time.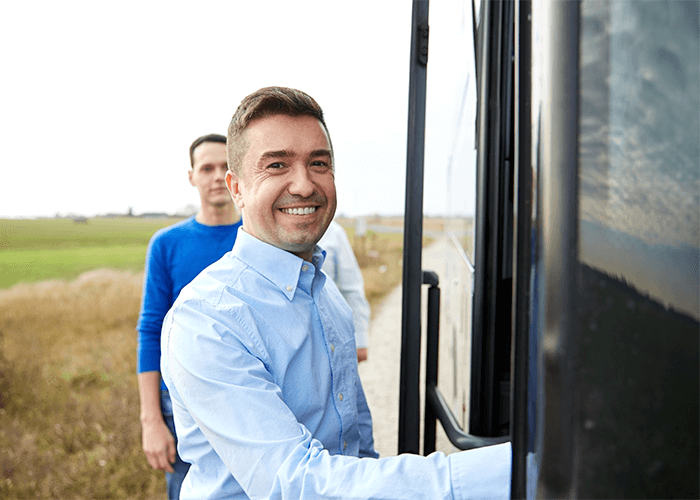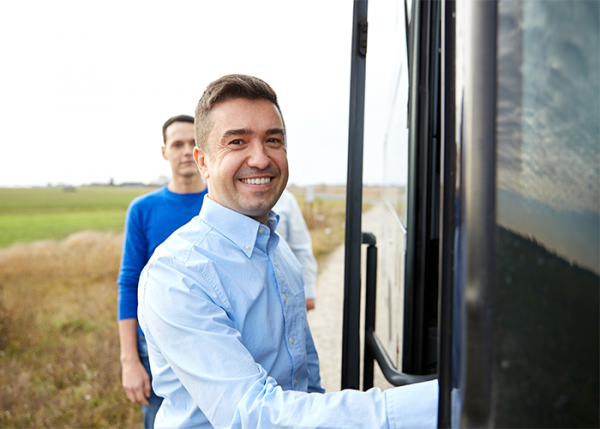 Need a Shuttle Bus Rental for your Next Group Outing Transportation?
There are several reasons to consider chartering a bus or motor coach for your group outing. First and foremost, your goal should involve spending time with your group, and if everyone drives independently, this can be problematic. People might get lost, stuck in traffic, or have mechanical issues that prevent them from joining the rest of the group, but this can all be avoided when you travel together in a chartered vehicle. Finally, chartering a vehicle can help the group save money on fuel costs, and it is also better for the environment. In many situations, the road trip is half the fun, so hire Midwest Motorcoach for your next outing and make some real memories during the journey, too.
Numerous groups, including churches, schools, and even large families, have relied on Midwest Motorcoach for their expert rental and charter bus rental services. We provide local, in-state, and out-of-state transportation services in order to service a wide variety of requests from our clients. Contact us today to learn more or to personalize your bus, motor coach, or other vehicle and create a plan that fits your budget.