Wedding Shuttle Transportation Services
You've spent months (if not years) planning for your wedding because you want it to be beautiful and memorable for both yourself and your guests. Everything from your wedding dress or tux to your venue must be planned down to the last detail well in advance to ensure everything flows smoothly. If you haven't spent much time thinking about transportation, now is a good time to contact Midwest Motorcoach to set up wedding transportation and shuttle services.
The Trouble with Wedding Transportation
Wedding day transportation glitches can take what should have been the most beautiful and wonderful day of your life and turn it into a nightmare. Not only do the bride and groom need to arrive on time, but so does the rest of the wedding party. When things get pushed back or rescheduled due to transportation hiccups, this can make everyone anxious and put a damper on the festivities.
Midwest Motorcoach can provide you with luxurious cars, trucks, shuttle buses or motor coaches driven by dependable professionals who will help you and your wedding party arrive on time and in style. We can also provide wedding shuttle services for your out-of-town guests staying in nearby motels to save everyone time and make their experiences far more memorable.
Wedding Transportation Tips to Remember
Before contacting Midwest Motorcoach to set up transportation for your big day, be sure to think about the following:
What day(s) will you need transportation? Think about the dates and times you will need access to transportation, then be sure to book your luxury vehicle and driver well in advance of the big day. Depending on when you are getting married, luxury vehicles may be in high demand, so the earlier you schedule yours, the better.
How many people will need transportation? In some cases, only the bride and groom require transport, but in others, it's the entire wedding party. In fact, if many of your guests are coming from out of town, you may even want to consider setting up a shuttle service between the local hotels, the wedding location, and the reception venue just to make things simpler for everyone.
Give your trips some padding. Despite our drivers' experience and skill, things like traffic can cause some serious setbacks if you don't give each trip some extra time padding. Plan for various delays, such as a bridesmaid forgetting her purse or a traffic jam on the way to the chapel. For most trips, 20 minutes is the ideal buffer.
Be specific about your wants and needs. Feel free to tell us exactly what you want from your vehicle. Does it need to have Wi-Fi access? On-board restroom access? Do you need extra storage space so the guests utilizing the shuttle service can bring items with them?
Don't ride in silence. Though this is completely optional, you might also want to consider making a track list to play during the various trips you'll take on your big day. Include some of your favorite songs and be sure to think about the type of music your guests will enjoy if you will be providing shuttle service.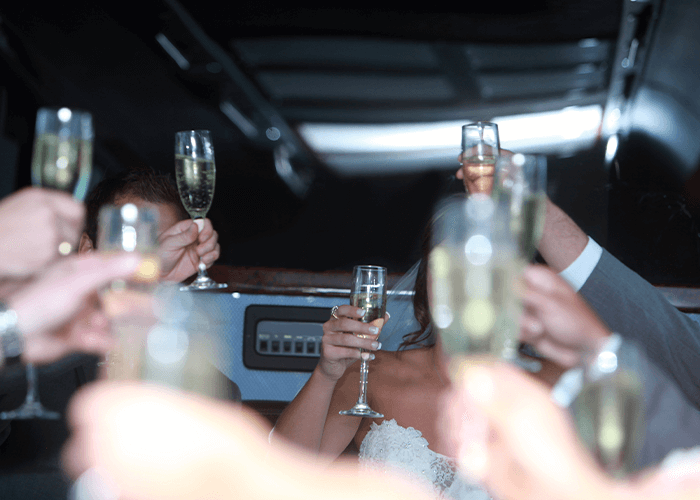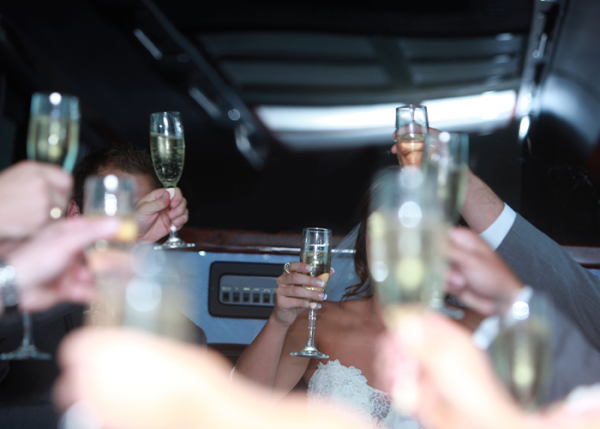 Choose Midwest for Your Wedding Day Transportation Needs
Midwest Motorcoach offers a wide selection of vehicles for your wedding day. Our fully licensed drivers will serve your needs professionally and efficiently, ensuring that your big day is truly one of the most memorable of your life. Contact us today to book a personalized motor coach, shuttle bus, or other vehicles that is perfect for your wedding day.