Party Bus Rental & Social Events Transportation Services
Social events can often involve crowds, whether you're planning a bachelor/bachelorette party, a high school reunion, a birthday party, or even a road trip to a casino or an amusement park as a group. No matter what sort of social event you have in mind, Midwest Motor Coach can provide you with the perfect transportation.
Focus on the Fun, Not the Drive
All too often, the people who plan bachelorette parties and other group social events end up being the ones driving everyone to and from their various destinations, which takes away from the fun. You deserve to be in on the fun and the conversation rather than paying attention to the navigation menu or trying to find your way around in unfamiliar territory. When you hire Midwest Motorcoach for your social event transportation or party bus rental, we will get you to your destination, allowing you to simply have some fun and enjoy the ride.
A Wide Variety of Group Social Events
Midwest Motor Coach provides drivers and vehicles for numerous types of social events. These include:
Bachelor and bachelorette parties – We make your pub crawls simpler, safer, and more fun. With our vehicles and professional licensed drivers, you won't have to worry about finding a designated driver to help your wedding party get home safely.
Birthday parties – Kids and adults alike can benefit from a hired driver and vehicle for their birthday party festivities, especially if the gathering will be out of town. Rather than everyone driving their own separate cars, you can all ride together to extend the fun.
Prom – Instead of each couple hiring a limo, why not go as a group in a luxury motor coach? Midwest Motor Coach offers onboard Wi-Fi access, restrooms, climate control, and more to ensure your teens make amazing (and safe) memories.
High school reunions – All too often, high school reunions take place in gymnasiums or cafeterias. While that is an amazing way to reminisce, think about getting out and having some fun, too. Midwest Motor Coach can take your reunion group to a pub, restaurant, or any other destination, allowing you to get caught up without worrying about the drive ahead.
Amusement park trips – Amusement parks are insanely fun, but for many people in the Midwest, they can also be quite the drive. We provide a variety of different sized motor coaches that can make sure your whole group arrives at the same time.
Party Bus Rental – Planning a fun night on the town with friends and need a party bus rental service? Midwest Motorcoach has a variety of party bus rental packages available. Contact us today for prices.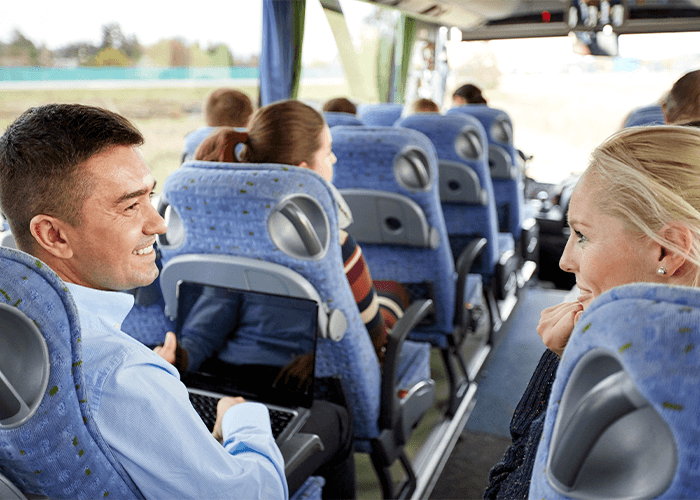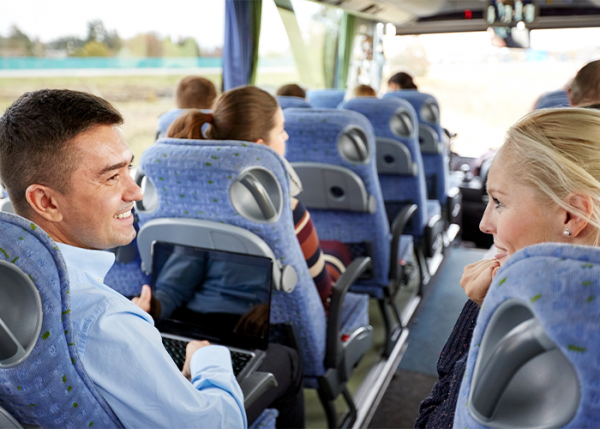 Social Outing & Party Bus Rental Services
We understand that no two social outings are the same, and that's why our transportation packages are not one-size-fits-all. In fact, we customize all our vehicles and services to fit your individual needs. We will tailor-make a package that suits your need for fun and safety at a reasonable and affordable price. Whether you need one vehicle or two, and whether you need a mini coach or a full bus, we can help make your event a successful one.
Contact Midwest Motor Coach today to learn more about our company, or drivers, and our huge selection of vehicles. We specialize in social events and will provide you with a safe trip so that you can focus on your guests, friends, coworkers, or wedding party.