Team Travel Transportation & Bus Rental Services
Traveling to sporting event as a team is important for building morale and keeping with the team spirit. Whether your high school football team is traveling across the state to play in the finals or your adult co-ed hockey team has a championship game an hour away, you can leave the transportation to the experts at Midwest Motor Coach and instead focus on winning the game. Contact us for team travel and transportation using our fleet of coaches and bus rental services.
Keep Your Team Pumped for the Big Game with our Sports Team Transportation Services
One of the most important parts of winning a game as a team involves keeping everyone pumped up and excited for the big event. In many cases, the coach or assistant coach is responsible for driving the team to and from the away game, which takes precious time away from preparing. Instead of focusing on the road ahead, charter a bus or motor coach from Midwest Motor Coach and let us handle the driving so you can go over your plays, psyche your team up, and make sure everyone is ready for the game using our team bus rental services.
.
Various Types of Team Travel
Teams travel together for a wide variety of reasons, and while most people think of sports when they hear the word "team," this isn't always the case. Whether a bus, traveller or mini charter rentals, Midwest Motor Coach has provided sports teams with excellent chartered transportation services for events including:
Children's sports teams: From elementary school throughout high school, sports play an important role in the lives of many children and their families. Midwest Motor Coach offers safe, comfortable transportation for children of all ages.
Adults' sports teams. Young adults also participate in sports with various leagues in many parts of the country. Often, the better these teams play, the more they must travel to face their next opponent. We will handle the driving so you can work on planning your next big win.
Work related teams. Sometimes a team can be defined as a group of people within an organization working to accomplish a specific goal. If your team will be traveling to a conference, workshop, or training session, consider letting us do the driving.
Academic teams. In today's day and age, students of all ages – from elementary school through college – participate in a variety of academic teams for the recognition and the excitement. Whether it's a math bowl or even a science fair an entire state away, we can help you get there in comfort.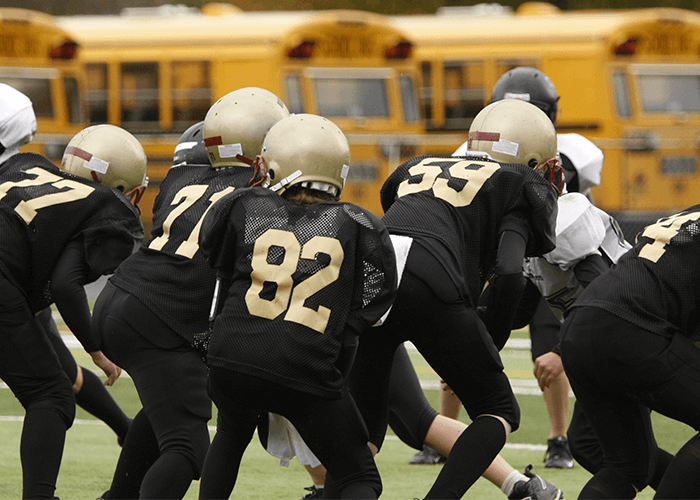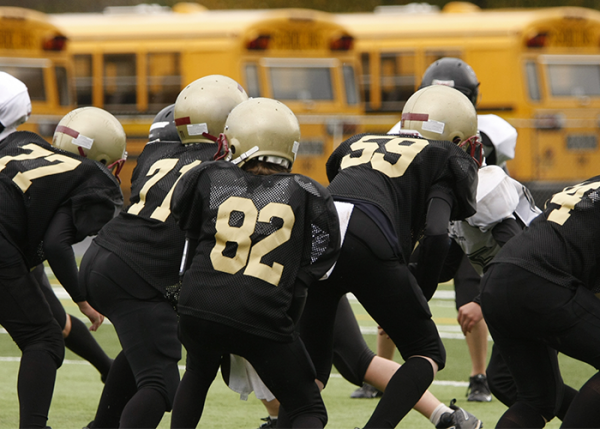 Why Charter a Bus or Coach for your Sports Team Travel?
Though many school systems have their own buses especially for traveling to away games, there are many benefits associated with chartering a bus or coach from Midwest Motorcoach for your team travel. There's simply more room for parents and families who want to attend, for example, and there is ample storage onboard. Most school buses do not have onboard restrooms or Wi-Fi access, but our fleet of vehicles comes equipped with these amenities and more. Finally, in the case of academic or work-related teams, chartering a bus can save a great deal of fuel and ensure that everyone arrives on time at the same time.
If you have an upcoming team event and you are interested in chartering a bus or coach, feel free to contact us at Midwest Motorcoach. We can customize a package specifically for your team's unique needs and make sure your trip is comfortable, memorable, and safe.